Tools for Reimagining Better Worlds Through Cooperation
23. April 2020 @ 19:00

-

14. May 2020 @ 19:00
By School of Machines, Making & Make-Believe
School of Machines, Making & Make-Believe presents a live online program exploring decentralized governance and other tools for communities.
About this Event
What are the new cultural protocols for collectives for organising, facillitation, and collective decision-making to help us prepare for a better future we can all believe in?
/ Four-week Live* Online class begins 23. April, ends 14. May
/ Every Thursday, 7pm-9pm, GMT +1
/ Small class of participants
Signup here!
Course Description
None of us knows until when we will have to adhere to social distancing norms and how this will change the dynamics of self-organization within our communities. However, one thing seems certain: We all will be needing some new skills as life merges with online environments more and more.
In this course we will look at principles of decentralized governance and other strategic approaches, online tools, facilitation methods, and cultural aspects of self-organization aimed at creating a curriculum for digital self-management in groups and collectives. There will be space for questions, debates, and conversations throughout as we come together to learn tools for building community and cooperation to enable better futures.
Outline
Week one
This is about getting to know each other and learning about everyone's expectations and needs. What brought you to this course? What is it that you hope to learn and practice? Which skills and resources would you like to share with other participants?
We will start the course with an introduction into the principles of decentralized governance. We will focus on strategies for reorganizing group authority in a way that allows us to build systems of co-responsibility. We will look at historic references of collective decision-making, expression of wish and voting and we'll make connections to our situation today.
We will explore actual groups and examples of decentralized governance online, so everybody has a shared understanding of the scope of things.
Week two.
This week will put a focus on online platforms and tools that facilitate self-organization in groups and collectives. We will focus on communication platforms, shared workspaces, tools for decentralized decisionmaking, collective budgeting and online voting. We will also explore the underlying software environments and assess their compatibility with open source standards and privacy & data protection rights.
By the end of week 2, each course participant should have a clear idea which platforms works for their particular need and why they think the tool or platform supports their community culture.
Week three:
This week will focus on facilitation. We will explore together what it takes to enable live collaboration. How to engage participants? How to make sure that speaking time is evenly distributed? How to switch between large group facilitation and breakout-rooms for smaller work groups? How to make sure to document the outcome of each online work session? How to follow-up on previous results and create momentum that lasts longer than two or three calls?
Participants will train online facilitation situations and will be able to test various approaches within the group in a safe way. Of course we will also engage in some fun plays to help raising both group energy and spirits.
By the end of week 3 each participant should have a clear idea of their own facilitator persona and the strategies and skills they need in order to run calls, online workshops or even live conferences.
Week four:
The last session is about setting up a concrete work plan for each participant. Everyone is asked to map out both the online environment and social technologies to engage their communities. Together, we will assess those work plans and discuss any open questions. As a final challenge each participant will be asked to invent an online group game to support social coordination or to come up with a specific communication exercise to leverage issues of language, understanding and cultural difficulties.
By the end of the course we hope for each participant to get a taste of how to yield collective learning results and how to support the emergence of collective knowledge within their own teams.
Who is this course for?
Community managers, group advocates, members of collectives, founders of cooperative startups, anyone with an interest in decentralized governance online.
The classes are live?*
Classes are 'live' meaning that you can directly interact with the instructor as well as with the other participants from around the world. Classes will also be recorded for playback in case you are unable to attend for any reason. For specific questions, please email info[at]schoolofma.org
Sign up here!
Instructor
Ela Kagel / supermarkt-berlin.net/
Digital strategist Ela Kagel specialises in the intersection of society, technology and economy. Since the 1990s she has been working as curator and program advisor for major art & tech festivals such as Transmediale, Republica, Ars Electronica, Future Everything and many more.
Ela is founder of the Free Culture Incubator, and co-founded Public Art Lab Berlin and SUPERMARKT, a collaborative economy project space in Berlin. Central to Ela's practice is working with communities all over Europe. Over the past years, she has been extensively researching and advocating for the digital commons. As part of her ongoing collaboration with the Platform coop consortium Ela is also co-hosting the Platform Coop meetups in Berlin.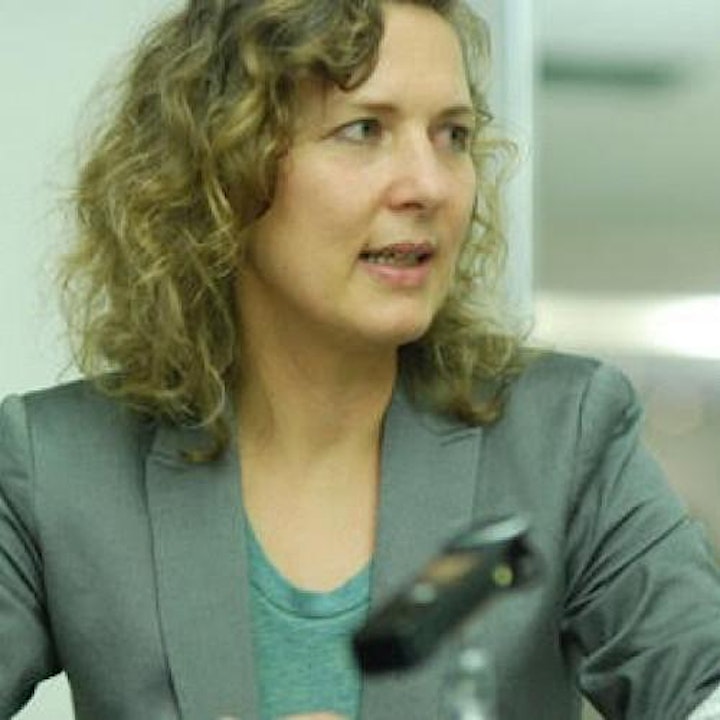 Tools for Reimagining Better Worlds Through Cooperation